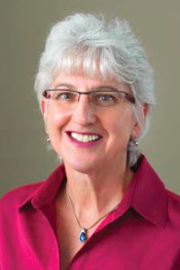 While many of us enjoy a lifestyle often named among the best in the country, our neighbors of color continue to face discrimination in multiple forms including education, employment, and the criminal justice system.
One area of discrimination is the likelihood of being arrested for marijuana use. African-Americans in Wisconsin are much more likely to be arrested for marijuana use than whites. Some see the legalization of marijuana as one way to reduce this disparity. In April 2014, 65% of Dane County voters said "yes" to a ballot referendum that stated, "Should the state government enact legislation legalizing marijuana?"
Currently in Wisconsin and Dane County, the production of cannabis is illegal, as is heroin. Deaths from heroin use increased 350% in 2013. Even if recreational use of marijuana use becomes legal in Wisconsin, we will still have to pay for the expense of enforcing laws against illegal drug activity to protect and save lives. Recreational use of marijuana is legal in Colorado, but its production is still regulated.
One source of funding used in Colorado and other states is the federal program "Cannabis Enforcement And Suppression Effort" or CEASE. CEASE dollars have been used by Dane County to off set overtime costs incurred as a result of enforcement actions. Instead of using scarce county budgeted funds, federal CEASE grants have been used to cover these overtime expenses.
On July 9, 2014, Dane County Sheriff's deputies executed a search warrant in the Town of Rutland that resulted in the seizure of over 50 guns, over $4600 in cash, heroin, more than 1200 marijuana plants, prescription drugs and drug paraphernalia. A white male suspect was arrested and charged with two felonies, Possession with Intent to Deliver Heroin and Possession with Intent to Deliver a Non-Narcotic. He posted bail and continued to sell heroin until he was once again arrested.
The arrest and seizure of the illegal property of this heroin user and seller was necessary to avoid deaths in Dane County. It cost money. Because cannabis was involved, the Sheriff 's overtime expenses were eligible to be covered by a CEASE grant. But, on December 18, 2014, a resolution to use a CEASE grant to pay for the overtime failed to get approval by the Dane County Board of Supervisors. Th e reasons most often stated during floor debate to not use CEASE dollars were because of the racial disparities of marijuana possession arrests and that Dane County residents want marijuana legalized.
Should Dane County use CEASE dollars when needing to pay for law enforcement overtime used to stop illegal activity? Or, should we decline these dollars in an expectation of sending a signal that we want marijuana legalized and racial disparities addressed? If we don't use CEASE, the money will have to come from somewhere else in the Dane County budget. Let me know at: kolar.mary@countyofdane.com