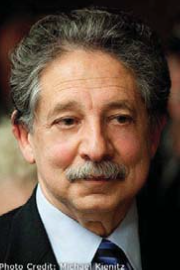 While our homeless services system of does a tremendous job of providing shelter, transitional, and permanent supportive housing for our most vulnerable citizens, it is overtaxed and unable to serve everyone.
To address this challenge, the City of Madison is pursuing a "Housing First" strategy to help those families and individuals with the greatest needs. Traditional systems move homeless individuals and families through different "levels" of housing, whereby each level moves them closer to independent housing (for example: from the streets to a shelter, and from a shelter to a transitional housing program, and from there to their own apartment in the community). Housing First moves the homeless individuals or families immediately from the streets or homeless shelters into their own apartments.
Housing First approaches are based on the concept that a homeless individual or families' first and primary need is to obtain stable housing, and that other issues that may affect the household can and should be addressed once housing is obtained. In contrast, many other programs operate from a model of "housing readiness" — that is, that an individual or household must address other issues that may have led to the episode of homelessness prior to entering housing.
To this end, the City of Madison has committed to construct approximately 250 new units of permanent supportive housing specifically targeted at moving people with the highest need from the street directly into housing. This housing will incorporate the principals of Housing First and Harm Reduction to first address the person's pressing need for housing followed by robust onsite social services to enable them to be successful in their housing.