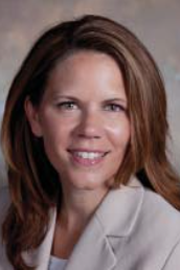 On November 5th, I felt like I did when President George W. Bush won re-election in 2004. My election hang-over lasted several days. But we must continue to advocate for progressive policies that actually help the people of our state. And there are lessons learned that I believe can propel us forward, like advocating for a bold, progressive agenda that creates opportunities for everyone in our state. Though the next two years are going to be tough, I am fired up to represent you and this community as effectively as possible.
Just like last session, you can count on me to continue standing up for you and our progressive values. When the majority party attempts to raid public school funds and send them to unaccountable private voucher schools, I'll fight back. When they turn their backs on federal funds that allow thousands of people to access desperately needed health care through our popular BadgerCare program, I'll fight back. And when they pass policies attacking the poor while simultaneously passing tax breaks for the most privileged and big corporations, I'll fight back.
But just like last session, I'll reach across the aisle and work with Republicans when I can. I am already at work on several bills, including a Children's Outdoor Heritage bill, that I believe will have strong bi-partisan support. I will continue to advocate for policies that unite us.
I'm already working on several bipartisan bills that I think have a great chance to become law. These include banning smoking in residential child care facilities at all times, a Children's Outdoor Heritage bill and making sure the state saves data in a format that allows our robust community of entrepreneurs to create apps.
I look forward to standing with you, and on your behalf, this next legislative session. Please know that my offi ce is always here to serve you. If I can be of any service to you, please call me at 266-5342 or email me at rep.taylor@legis.wi.gov.