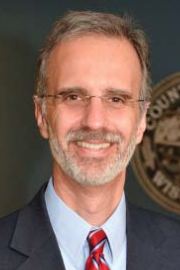 When crafting Dane County's 2015 budget in challenging economic times and when facing economic uncertainties, I am pleased that in Dane County we kept costs down for taxpayers through collaboration, while protecting important services, quality of life and our communities' most vulnerable citizens.
Working together with our County Board, excellent staff, service agencies and private partners, we collaborated to protect core services – from public safety to the safety net – and strengthen the quality of life that attracts people and economic development to our county.
The budget also builds up Dane County's rainy day fund (to a projected $20 million), that was in negative numbers after the recession when I took office. This is important because state government is facing a $2 billion-plus deficit, and in the past they have balanced their budget with cuts to local communities and services.
A few budget highlights include:
46 miles of additional roads being plowed 24-hours-a-day and seven new compressed natural gas snowplows that help combat climate change and save taxpayers' money
Unprecedented $10 million in efforts to clean up Dane County lakes and waters, realized through new partnerships
Development of new bike paths and recreational spaces, including the Lower Yahara Trail and a new matching grant bike trail program
A focus on investments to get families out of homeless shelters and into aff ordable housing, as well as building on job training and employment services for youth
Pilot environmental projects to protect Dane County's environment, including solar at the medical examiner's new building and CO2 elimination system at the landfill
Our top goal was to protect the quality of life that our community values and that also keeps our economic development and job creation far outpacing the rest of the state. I am grateful to the many partners who worked with me to meet these goals.