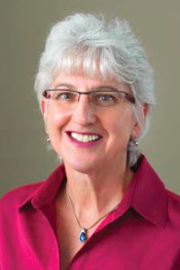 What do I do as the District 1, Dane County Supervisor? Here's a summary.
The Dane County Board of Supervisors meets twice a month except for only once during July and August. Our meetings start at 7 PM and have lasted past midnight, but have also been over in less than 30 minutes. Most often, committees have worked out controversies.
One issue in 2014 that contributed to a Board meeting lasting for nearly five hours was the approval of the Dane County Day Resource Center proposed for Martin Street. With a goal of having a resource center last year, I supported the purchase. However, the Town of Madison took legal action to try to stop the county's purchase of the site from Porchlight (which currently provides homeless services there). Legal action is still pending, and is, regrettably, delaying the county's ability to increase services available to those most in need.
A committee that meets twice a month and that I must devote the most time preparing for is the Zoning and Land Regulations Committee. I am Vice Chair of the ZLR committee. Property owners throughout Dane County petition to make zoning or land use changes. Some petitions are simple; some quite complicated. The most controversial have been related to quarries or communication towers. A petition that the committee has been reviewing since October 2014 is from Enbridge Energy. I received communications from hundreds of people about the expansion of the oil pipeline that runs through 12 miles of Dane County. Due to a federal law, the ZLR can't, say "No" to the pipeline. But we have worked to ensure Enbridge has as much insurance as they can possibly get to pay for cleanup of any potential oil spill.
The Lakes and Watershed Commission, of which I am a member, meets monthly and we have working groups as well. I am on the Chloride Working Group. The LWC works with county staff, other communities and organizations, and volunteers to reduce the amount of phosphorus entering our lakes and waterways, reduce the use of chloride, improve water quality, and address diminishing water quantity.
I am Vice President of the Dane County Housing Authority Board of Directors. We work with the DCHA to improve the quantity and quality of affordable housing. The DCHA Executive Director, Rob Dicke, and his staff have steadily increased the number of units available and I expect they will continue to do so.
I am the Chair of the Dane County Veterans Service Commission Board of Directors. The Dane County Veterans Service Office ensures veterans receive the benefits they earned through their service to our country.
As Co-Chair of the City-County Liaison Committee, I enjoy working with other Supervisors, Alders, and City and County staff on issues that impact the City County Building. We have taken action on topics including hours the building is open and the art that hangs on the walls. We are currently working to help those who have been storing their personal belongings at the CCB find a safe alternative. With an eventual Dane County Day Resource Center, there will also be another option for the homeless who have been using the CCB as their safe haven.