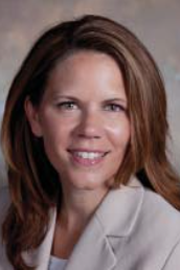 I am proud to be a UW-Madison alumnus and honored to represent a big portion of the UW-Madison campus. I am especially proud that I live in a state that provides my sons with world-class public education opportunities after high school. But Gov. Walker's recent proposal to cut funding to the UW System by $300 million and turn it into a public authority is deeply troubling.
In Wisconsin, we invest in our kids' future by investing in the UW System. We want our best and brightest to be educated in our state and we want them to stay in our state after they graduate. Last year, 76% of students enrolled in the UW System were Wisconsin residents. And, according to the UW System's Office of Policy Analysis and Statistics, approximately 80% of UW alumni who were Wisconsin residents when they enrolled, remained in Wisconsin after graduation. The UW System is a powerful economic engine and we must fight to keep it both accessible and affordable for our children and working families.
Governor Walker seems to be using his failed economic policies as an excuse to gut the UW System. His proposal will raise the cost of tuition and limit opportunities for future generations. Currently, the cost of attending a UW institution is markedly less than the cost of attending many other reputable public universities in other states. In Wisconsin, depending on the institution, the cost of tuition for a resident for the 2014-2015 school year, ranged from approximately $5,000 a year to just over $10,000, which was the annual tuition at UW-Madison. In comparison, the 2014-2015 tuition for in-state residents at the University of Minnesota – Twin Cities was just over $13,500.
The UW System is one of the jewels of our state. Not only is the cost of attending a UW System school often more affordable, the quality of a University of Wisconsin education is extremely high. For example, UW-Madison ranked among the top 50 schools nationwide by US News and World Report amongst dozens of predominantly private institutions that charge more than $40,000 a year in tuition. UW-Madison is also a world-class research institution, taking the lead on cutting edge research in science and technology while providing students with the preparation they need to succeed in today's economy.
This system not only provides our children with a quality, affordable education but drives our state's economic engine. The businesses and jobs of today and tomorrow are often grown in our UW System. If Governor Walker is serious about trying to grow Wisconsin's economy, he should do everything he can to support and build on this already stellar institution, instead of decapitating it with budget cuts.
Obtaining a quality college education is part of the American dream. In Wisconsin that dream is still possible because of our UW System. As an alumnus, I understand the importance of having a robust higher education system. And as a mother, I know the value of affordable, world-class, and accessible educational opportunities for our kids. Wisconsin's families work hard and do everything they can to give their kids a bright future by scrimping and saving to send their kids to college. With the rising cost of tuition across the nation, the affordability and quality of the UW System is essential to our working families, economy and children's future. We should be striving to be great, not mediocre as Governor Walker's proposal suggests.