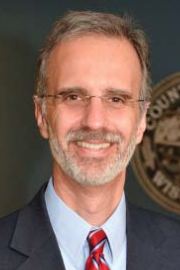 Dane County is repeatedly ranked as one of the best places to live in America with practically limitless opportunity. However, not all of our residents have access to all our community has to offer. My top priority as County Executive is to work with our entire community to ensure that every single resident has access to opportunity which is why I recently launched my Access to Opportunity initiative.
We know the most reliable vehicle out of poverty and toward upward mobility is accessing and maintaining family sustaining employment. All of my efforts will support our residents in accomplishing that goal by addressing barriers that they may face along the way.
Some of the most urgent challenges include: access to a valid drivers license, successful reentry to the community after incarceration, employment training and placement, and mental health services. My Access to Opportunity initiative will work with the community, businesses, and other levels of government, including the state, to tackle some of these challenges in a practical way.
We are embarking on challenging, yet exciting, work in our efforts to make Dane County a better place to work, play and live for all its residents. I am optimistic that Access for Opportunity will take a large step forward towards addressing some of the longstanding issues of inequity and racial disparities we face in this community. We no longer have the luxury of discussing the problems without taking bold and meaningful action steps towards addressing them. That's what my plan attempts to do. Click here for more details on this initiative.