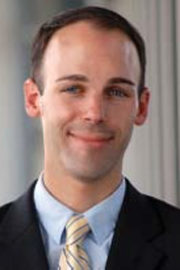 Community partnerships are important in many parts of our lives, especially in neighborhood and non-profit organizations where financial resources are limited and the reach of our initiatives extends only so far as our members and volunteers are able to carry them. Partnerships enable us to work together, to maximize and prioritize resources, and to reach a larger audience. Ideally, partnerships make both partners stronger.
We are fortunate in Capitol Neighborhoods to have worked with some really good partners over the years, and we have seen many of those partnerships renewed and revitalized over the past several months.
The first set of partners we have is our fellow neighbor- hood organizations. An annual neighborhood conference at Monona Terrace in September brings together leaders from neighborhood organizations across the city. Additionally, late last year I met with Lynn Lee, the President of the Marquette Neighborhood Association, and Patty Prime, the President of the Tenney-Lapham Neighborhood Association. Our neighbors to the east share many common interests and issues with those of us who live on the isthmus.
That partnership has already borne fruit. We have exchanged ideas for how to address common issues our organizations share, cross-promoted events, and jointly hosted a mayoral forum in March, along with the Schenk-Atwood-Starkweather-Yahara Neighborhood Association and the Worthington Park Neighborhood Association.
Another important partner is the Madison Police Department. The department has been an extraordinary resource for our organization, providing officers to attend our neighborhood meetings to keep residents in- formed of activity in the neighborhood and also to seek our input on upcoming events and potential issues. Last summer, I met with Chief Mike Koval in preparation for a very successful "Meet the Chief" event co-hosted with Downtown Madison, Inc. (DMI) last July.
Our partnership with DMI has been important in other areas as well. Increased communication on issues that affect both organizations, such as modifications to the top of State Street and the process to identify public restroom solutions for downtown, in addition to a jointly hosted mayoral forum in January, have strengthened the position of both organizations in addressing downtown issues.
Other partners include Madison College, the Madison Trust for Historic Preservation, the Madison Central Business Improvement District, and many others. These partnerships make our organization stronger and, through the sharing of resources and information, make our partners stronger as well. Communication, cooperation, and collaboration through these community partnerships help improve our city, our downtown, and our neighborhoods.
I hope to continue to expand these partnerships as our organization moves forward. Please feel free to share any suggestions you have for how we can strengthen relationships with existing partners or potential new partners we can work with on common issues.